9°
edizione -
Corsi

di Specializzazione
The Kaplan and Norton "Execution Premium framework"
3 lezioni - 1 Week-end - 12 ore
Friday and Saturday, from 9.30 to 18.30
€ 390,00 + iva in aula
(quota oraria: 33,00 € / ora)
€ 350,00 + iva in VLS
(quota oraria: 29,00 € / ora)
"The Office of Strategy Management is a key success factor of organizations that has brought strategy to results."
Become a Certified Strategy Management Officer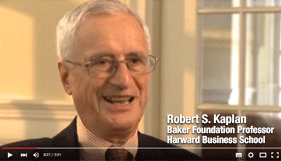 MELIUSform, in cooperation with Tantum Group - the international Partner of the Strategy Management Collaborative (SMC) - is pleased to present Strategy Certification Program for the first time in Italy, with a faculty who has developed a great experience with Prof. Robert Kaplan's theories and their practical application in companies around the world.
During the course you will be introduced and will have the chance to exercise all the best practices in strategy formulation, strategy implementation and strategy monitoring.
The final test of the program will certify you as a CSMO (Certified Strategy Management Officer ).
Language: The course will be held entirely in English. For the Italian version click here

Dates

Rome
Day 1:
Friday, December 4, 2020
Day 2:
Saturday, December 5, 2020

Milan
Day 1:
Friday, December 4, 2020
Day 2:
Saturday, December 5, 2020

Timing

| | |
| --- | --- |
| 9.15 | Registration |
| 9.30 - 13.30 | Session 1 |
| 11.30 | Coffee Break |
| 13.30 - 14.30 | Lunch |
| 14.30 - 18.30 | Session 2 |
| 16.30 | Coffee Break |
With Best Practice Cases from Harvard Business School
| | |
| --- | --- |
| » | Participants will learn about proven Strategy Management Concepts, practical Implementation steps, hands on Exercises and Best Practice Case Studies |
| » | The course covers the entire Strategy Management Process from Strategy Formulation to Strategy Implementation and Adaptation |
| » | Participants will be submitted to a Certification Test designed by Strategy Management Collaborative (SMC), Brussels, the international non-profit organization founded by renowned thought leaders. |
| » | Participants will have lots of opportunities to exchange their Strategy Management experiences among each other, with the international Instructors Team and last but not least with Strategy Management Specialists of the Best Practice Organizations visited during the Program. |
Positions just under a manager or also managers in: finance, accounting, controlling, strategy, HR, IT, production, logistics, as well as business units. We could also target directors, but in this case it would be probably more Finance, HR and Production.
In medium to small sized companies it could also be the general manager.
The course is a limited group of 20 – 25 persons.
The registration fee includes the following benefits:
The best Practices Based Learning
At the end of the training F2F the "Wudesto best practice case" will be presented, discussed and its current challenges in strategy management disclosed.
Participants will have a chance to analyze and discuss the challenges and, with the coaching of the program instructors.

Certified Strategy Management Officer
At the end of the course participants will receive a diploma with the certification of Strategy Management Officer, issued by the Strategy Management Collaborative in partnership with MELIUSform

Preparatory Module On-Line
This Module is completely on-line (by our e-Learning platform) and it is preparatory at the F2F Program. The participants, with their own username and password, will access at this preparatory module, in the web section dedicated on the e-Learning platform Meliusform.

Preparatory Module Video Lessons
Module Online contains the following video lessons ("on demand" version) that must be followed before the start of the training event:

1.
Introduction Video from SMC Though Leaders




The Strategy Management Challenges

2.
The Strategy Execution Premium Model


Why strategy execution is important: challenges and barriers




The Kaplan/Norton Execution Premium Model




The Strategic Management System in 6 phases




Strategy Management Tools and Best Practices

3.
Strategy Analysis - Using the Roger Martin Approach Play to Win
Why strategy is simple: the key 5 questions
Winning Aspiration
Where and How to play: strategy is about choices
Strategic capabilities: key capabilities and success factors
Strategy Management System
4.
Strategy Formulation
Strategy Development Process
Mission, Vision and Values Gap
Strategy Analysis
Strategy Formulation

5.
Strategy Alignment


Enterprise synergies and objectives cascade approaches




The horizontal alignment




The vertical alignment




Potential Alignment Pitfalls

6.
Strategic Project Portfolio Management
Setting the initiative management framework
Collecting and selecting the initiatives
Funding, planning and Tracking
Establish initiatives governance process
7.
Strategy Review Meetings
How to build a platform to manage the strategy efficiently
Strategy review meeting vs operation meeting
Strategy review meeting agenda
Strategy review meeting best practices
8.
Attendants/Testimonials

Watch the following 2 video lessons DEMO
Mathias Mangels

Was the founder in 1989 of Tantum Group, a leading Latin American management consulting company focused on strategy execution. From 2004 Tantum Group in a JV with professors Robert Kaplan and David Norton Tantum Group expended its activities into Europe and the Middle East. Mathias focused his activities in strategy finding and execution in the Americas as, Europe and in the Middle East. His past experience has been on strategy design and execution for private, public and non-profit organisations . He has been researching both, the theoretical and practical aspects of the Strategy Focused Organization Framework as well as its link to the Blue Ocean and Stakeholder / Experience Co Creation Methodology. Mathias has been presenting these topics at conferences and summits in Europe, the Americas and Middle East. Mathias 's industry experience has been in the service sector such as insurance and financial services, retail and hospitality. He has also been involved in the consumer product goods CPG industries. Mathias holds a Bachelor Degree in Mechanical Engineering (Mackenzie University) and a Masters Degree in Business Administration (INSEAD – Paris, France).

Cristiano Daolio

Received a degree in Business & Economics in 1994 and a Master's degree in International Management in 1995. He completed his education program with a Business Executive education session at Harvard Business School 2005 ("Driving Corporate Results") and then at London Business School in 2007 ("Financing the Entrepreneurial Business"). His first business experience started as Consultant with Ernst & Young from 1995 to 2000. From 2000 to 2009 he worked with various firms in manufacturing and financial services areas, taking on many responsibilities at the international level including Chief Financial Officer and Managing Director. Mr. Daolio has also completed many projects in designing innovation solutions , new business modelling, strategy development, and strategy execution and performances management areas. He is Managing Partners of Tantum Group Italy since its born in 2009 and he is currently involved in many projects at International Level. He teaches as a Non Academic Professor at "SDA Bocconi Business School" in Milan in the Strategy and Performance Management areas.
Prices for the full SMC program including Test & Certification Form


For one participant € 650 + iva
To attend the course please fill in the Registration Form and send it:


On-line to infomaster@meliusform.it


Fax to (+39) 06 62205436
For any information, you can contact us at 06.62205420 or write to: infomaster@meliusform.it.
Participants will only be considered registered to the program if the bank deposit has been received. A confirmation letter and invoice will be send to each registered participant.
Our institute offers a free consultancy service to access the Financed Training courses envisaged by the Joint Interprofessional Funds, that under law 388/2000, enable companies to dedicate 0.30% of INPS contributions to training employees.

For more information, contact us +39 06.62.20.54.20
Dal 21 Mag 2021 al 01 Dic 2021
-
ISCRIZIONI APERTE
Corso
-
Roma
Dal 21 Mag 2021 al 01 Dic 2021
-
ISCRIZIONI APERTE
Corso
-
Milano
Partnership e Certificazioni
Altri master e corsi in AULA
Video Live Streaming da Sabato 27 Novembre 2021

Video Live Streaming da Sabato 21 Maggio 2022

Video Live Streaming da Sabato 27 Novembre 2021

Video Live Streaming da Sabato 26 Marzo 2022

Video Live Streaming da Sabato 18 Dicembre 2021

Video Live Streaming da Sabato 26 Febbraio 2022

Video Live Streaming da Sabato 23 Aprile 2022

Video Live Streaming da Sabato 6 Novembre 2021

Video Live Streaming II da Sabato 13 Novembre 2021

Video Live Streaming da Sabato 5 Marzo 2022

Video Live Streaming da Sabato 5 Febbraio 2022

Video Live Streaming da Sabato 6 Novembre 2021

Video Live Streaming II da Sabato 13 Novembre 2021

Video Live Streaming da Sabato 16 Ottobre 2021

Roma da Venerdì 5 Novembre 2021

Milano da Venerdì 5 Novembre 2021

Video Live Streaming da Sabato 6 Novembre 2021

Video Live Streaming II da Sabato 13 Novembre 2021

Video Live Streaming da Venerdì 5 Novembre 2021

Video Live Streaming da Sabato 16 Ottobre 2021

Video Live Streaming da Sabato 4 Dicembre 2021

Video Live Streaming II da Sabato 11 Dicembre 2021

Video Live Streaming da Venerdì 21 Gennaio 2022

Video Live Streaming da Sabato 18 Dicembre 2021

Video Live Streaming da Sabato 8 Gennaio 2022

Video Live Streaming da Sabato 22 Gennaio 2022

Video Live Streaming da Sabato 6 Novembre 2021

Video Live Streaming da Sabato 5 Marzo 2022

Video Live Streaming da Sabato 6 Novembre 2021

Video Live Streaming da Sabato 18 Dicembre 2021

Video Live Streaming da Sabato 4 Dicembre 2021

PER MAGGIORI INFORMAZIONI
Tel: +39 06.62205420
E-mail: infomaster@meliusform.it